ALL CATEGORIES
Fashion

Electronics & Mobiles

Home & Kitchen

Sports & Outdoors

Beauty & Health

Baby Products

Automotive

Toys & Games

Tools & Home Improvement

Books

Pet Care

Stationary & Office Menu

Music, Movies & TV Shows
Back
Casio Edifice Analog Watch for Men With Stainless Steel Band, Water Resistant and Chronograph, EFR-543BK-1A9VUDF, Black multicolour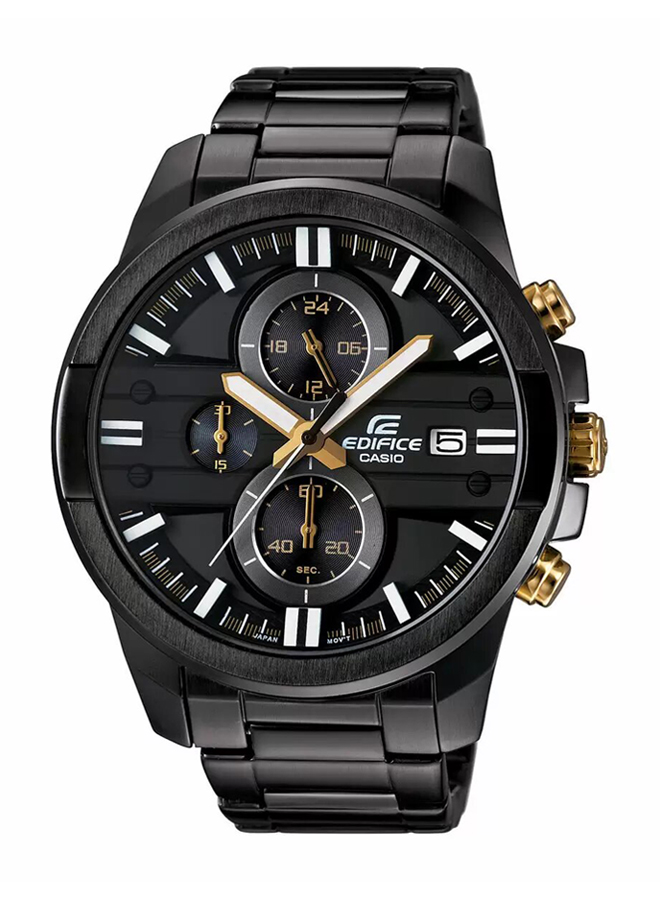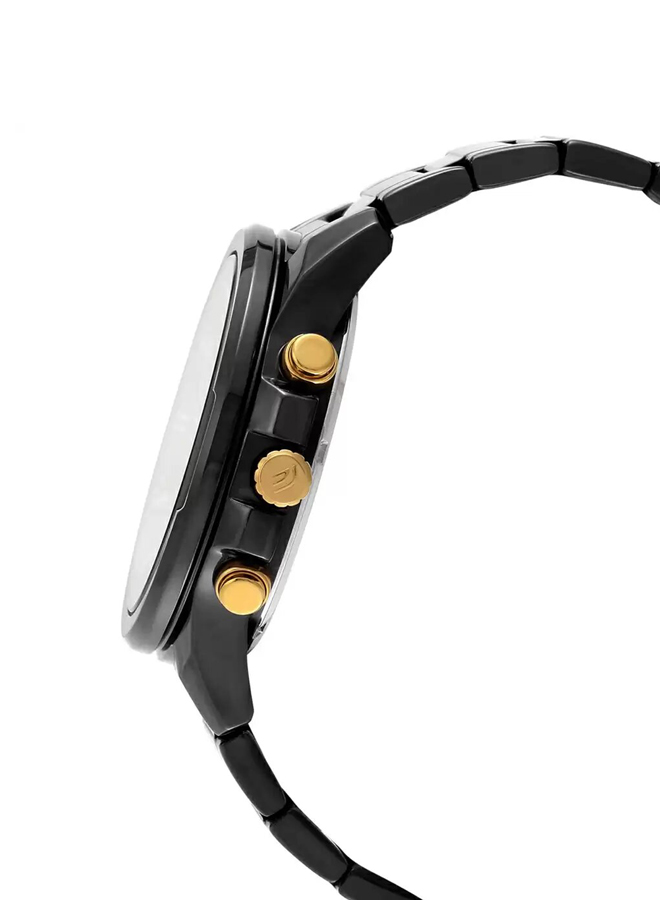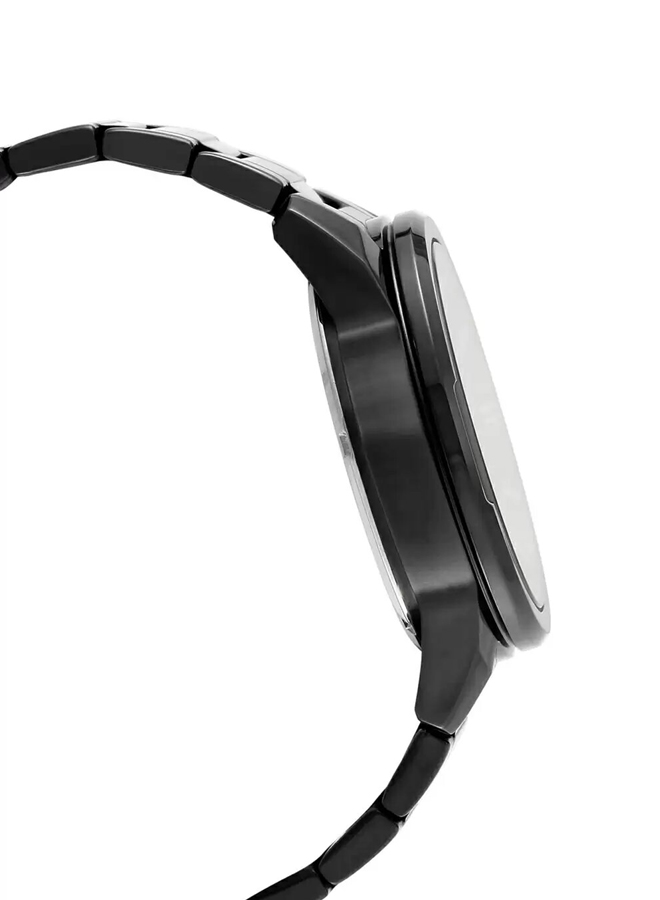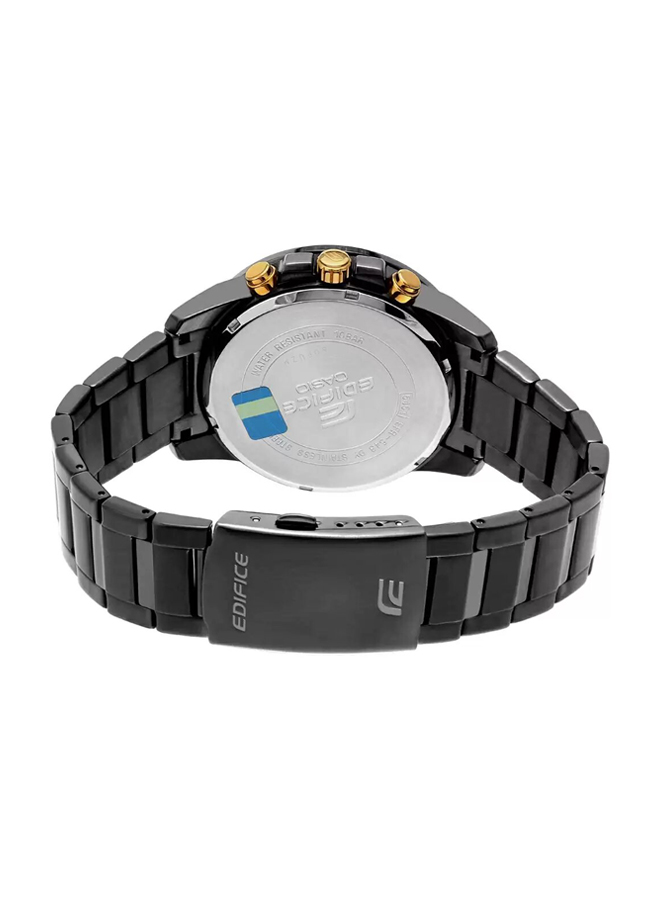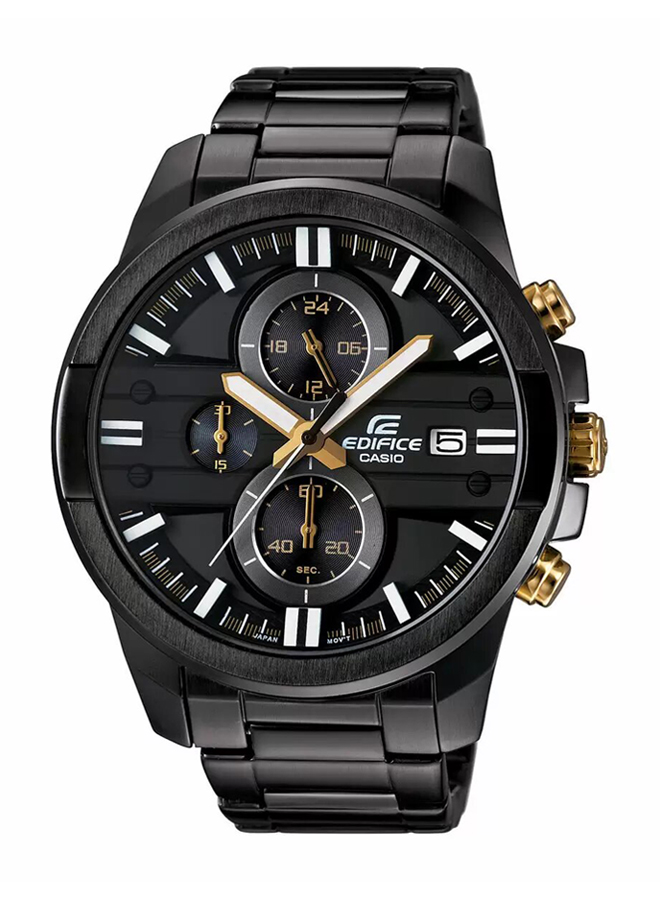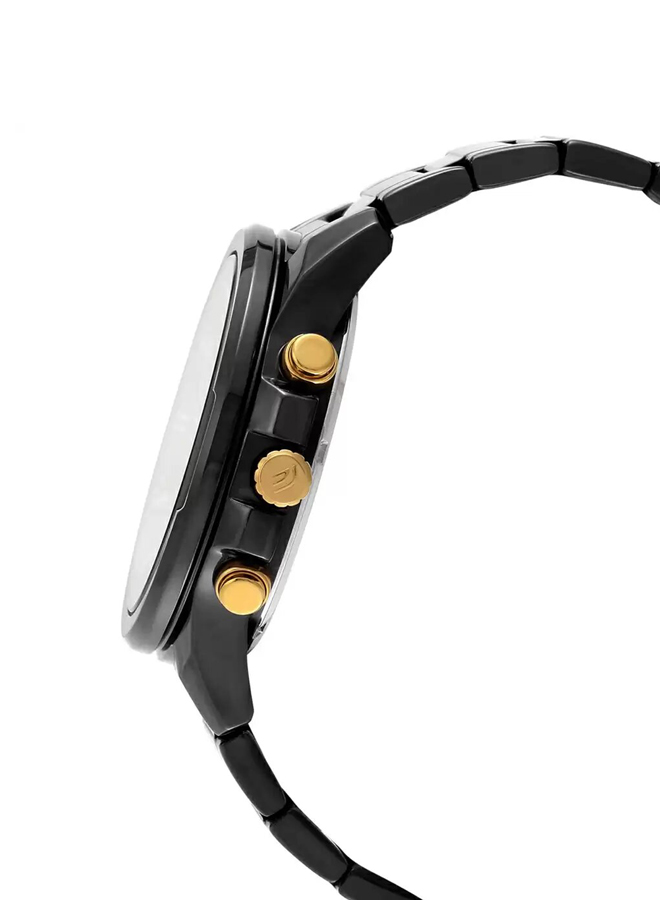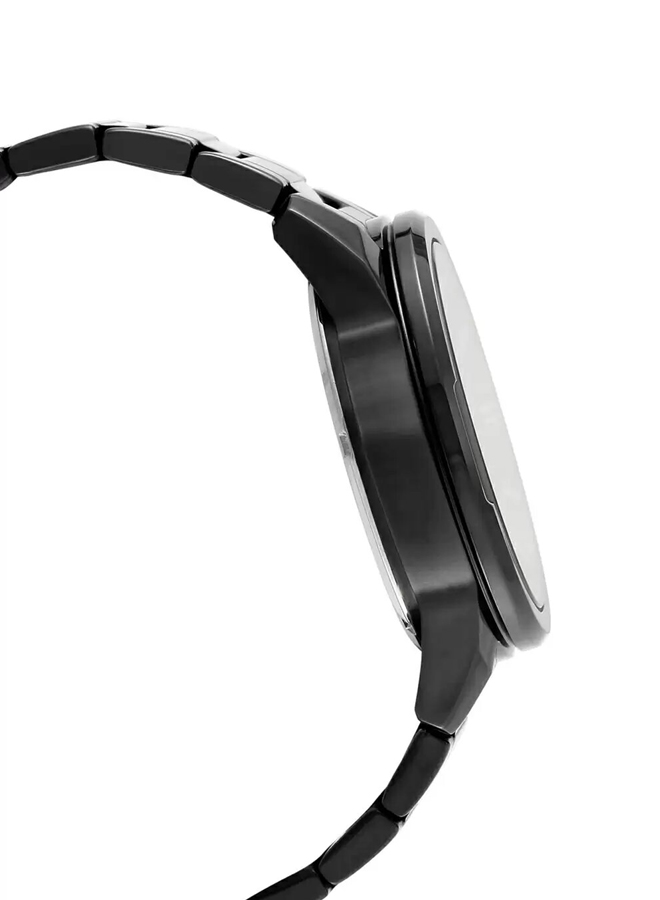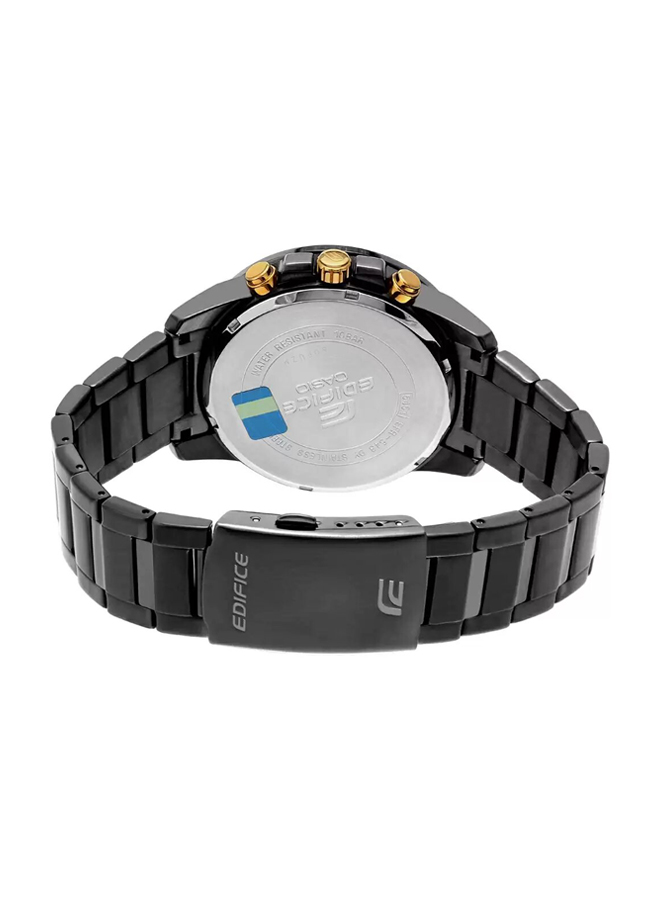 Casio Edifice Analog Watch for Men With Stainless Steel Band, Water Resistant and Chronograph, EFR-543BK-1A9VUDF, Black multicolour
Inclusive of VAT
Low Stock
Deliver to Abudabi

Change
Will be delivered within

2

days
Features
1-second stopwatch and One-touch 3-fold Clasp
Date display and Screw Lock Back
Black ion plated case and band and Layered face design
Multi Layered Dial Design
The stunning multi-layered dial of this Casio Edifice watch gives it a dynamic 3D look which adds more dimension to this sporty, motorsports-inspired range. The chiselled sub-dials inspired from the speedometers of swanky racing cars lends an edge to the range which makes it stand out among the others
1-second Stopwatch
Up your game by making your timing perfect! This Casio timepiece pushes you towards perfection with its impeccable timekeeping. The watch with a 1-second stopwatch boasts a measuring capacity of 29'59 for your utmost convenience. Measure your laps with outstanding accuracy with the three time modes, namely, elapsed time, split time and 1st-2nd place times.
Black Ion-plated Case and Band
Look the part of a sophisticated gentleman with this Casio Edifice watch which comes with a black ion-plated stainless steel case and band which is sturdy as well as stylish. The one-touch 3-fold clasp adds to the ease of accessibility as well as enhances the design to lend it a touch of exquisite airmanship. Perfect for working executives, this Casio Edifice watch looks great with formal wear and adds to your professional look.
100meter Water Resistance
Indulge in the thrills of snorkelling and poolside diving with this watch, designed to endure it all! This stylish timepiece has been engineered to be water-resistant up to 100 meters depth to suit the mood of every tough terrain. Unwind and steer clear of competition as you sport this watch with confidence even in the harshest rains.
1-second stopwatch
Measuring capacity: 29'59
Measuring modes: Elapsed time, split time, 1st-2nd place times
Regular timekeeping
Analog: 3 hands (hour, minute, second)
3 dials (stopwatch minutes, stopwatch seconds, 24-hour)
Specification
| | |
| --- | --- |
| model-name | Edifice |
| model-number | EFR-543BK-1A9VUDF |
| department | men |
| dial-colour | black |
| dial-colour-family | black |
| watch-band-colour | black |
| watch-band-colour-family | black |
| watch-bandmaterial | stainless steel |
| watch-band-closure | clasp |
| watch-face-dial-type | chronograph |
| dial-face-diameter | 54.4 mm |
| interchangeable-face-dial | No |
| watch-case-shape | round |
| interchangeable-strap | No |
| water-resistance-depth | 100 m |
| water-pressure-resistance | 10 bar |
| water-resistance | Water Submerge Resistant |
| watch-case-thickness | 12.8 mm |
Read More