ALL CATEGORIES
Fashion

Electronics & Mobiles

Home & Kitchen

Sports & Outdoors

Beauty & Health

Baby Products

Automotive

Toys & Games

Tools & Home Improvement

Books

Pet Care

Stationary & Office Menu

Music, Movies & TV Shows
Back
Isonic Starex SB 786 4-In-1 Blender/Juicer, White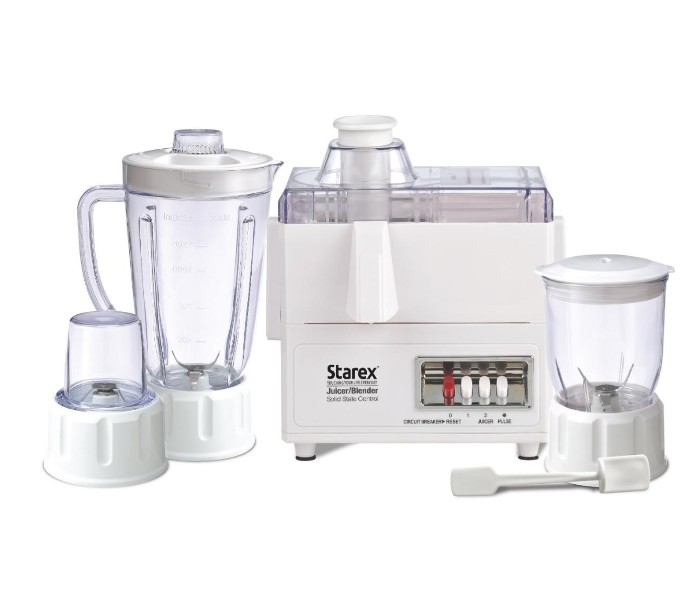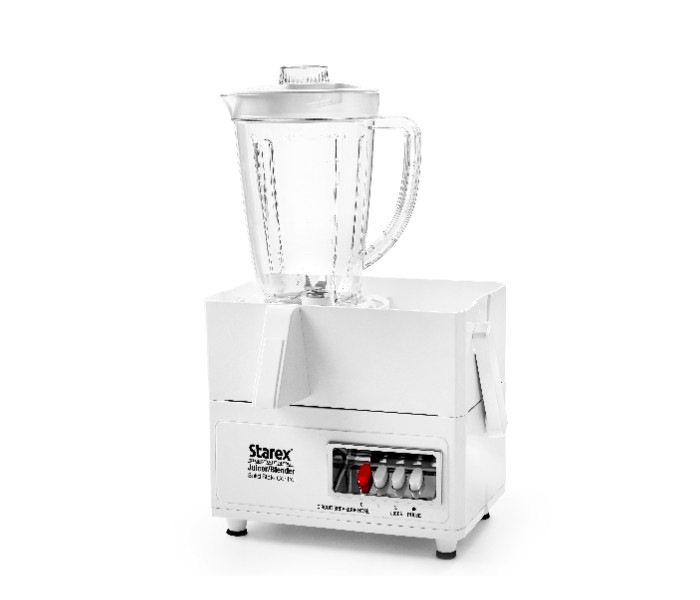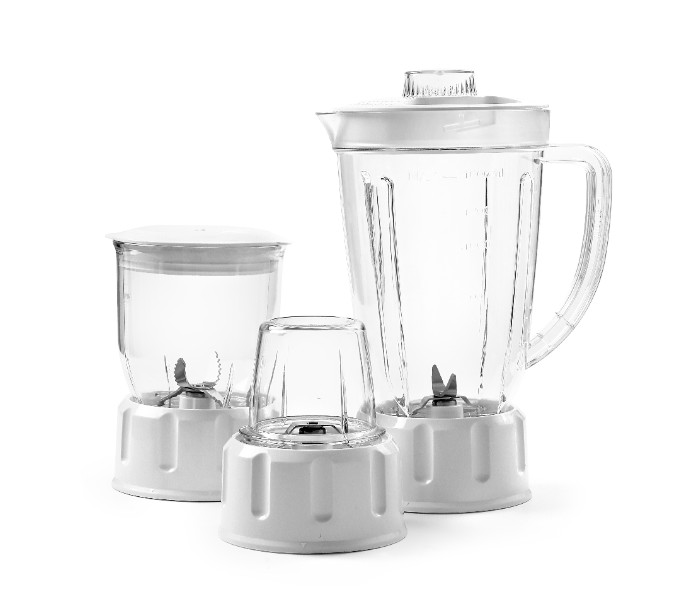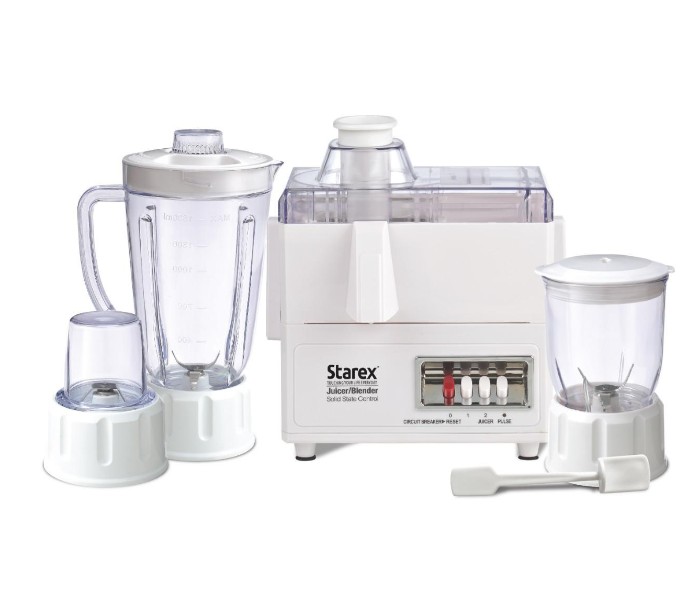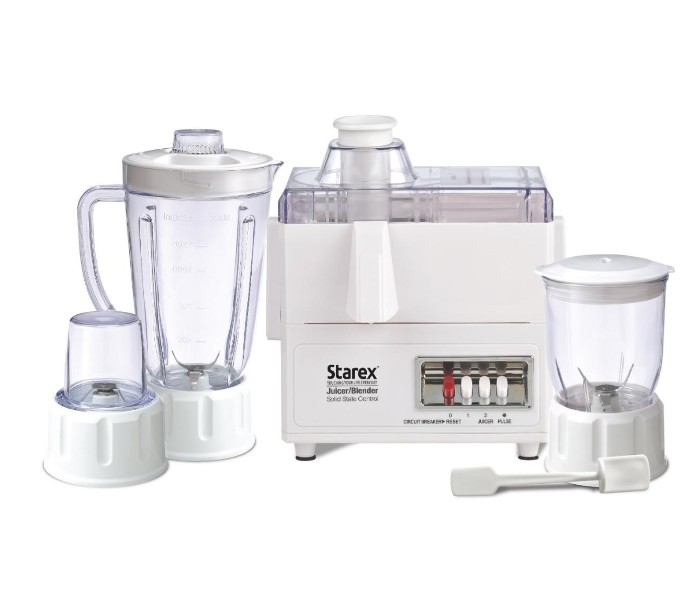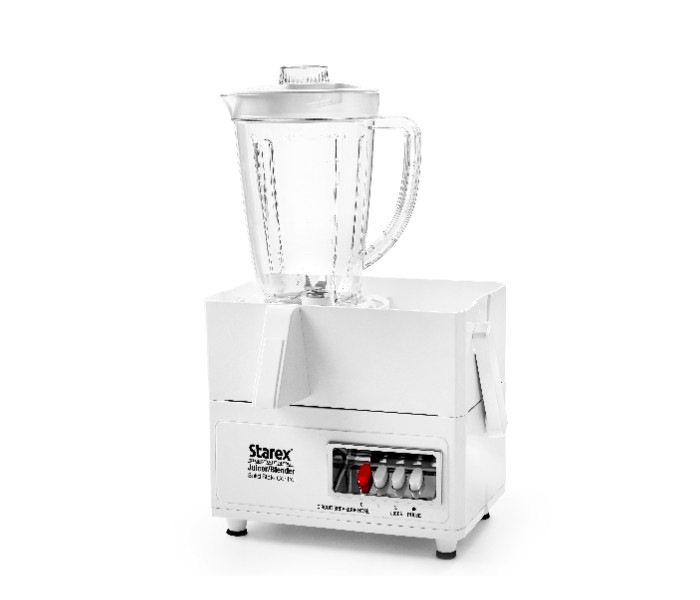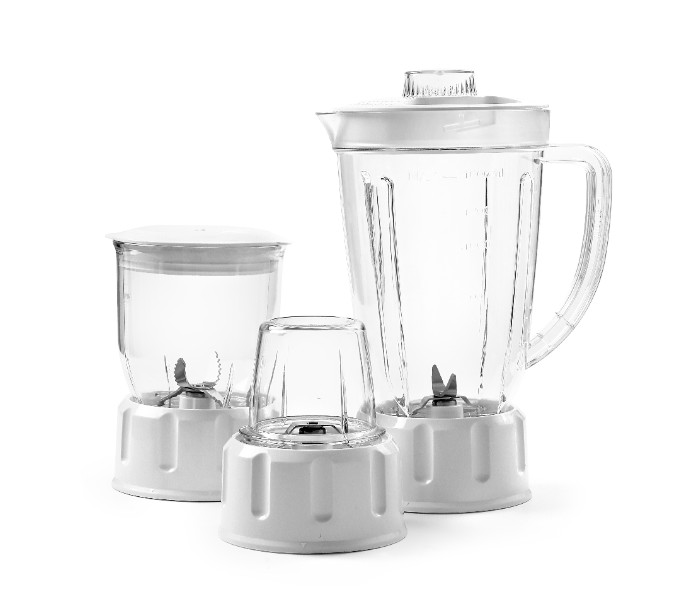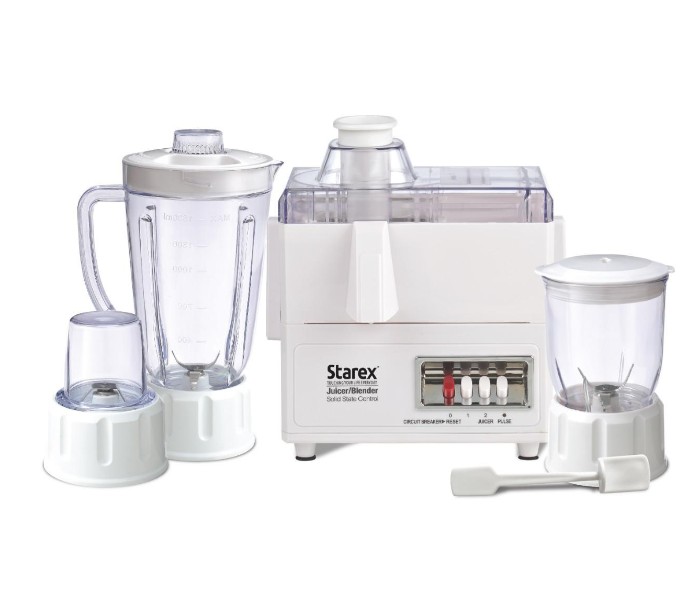 Isonic Starex SB 786 4-In-1 Blender/Juicer, White
Inclusive of VAT
In Stock
Deliver to Abudabi

Change
Will be delivered within

2

days
Features
Cutting Blades - Stainless Steel Cutting Blades
Solid Base And Non - Skid Feet
Leak Prevention - Yes
Voltage (V)- AC 220-240V, 50/60Hz
Starex juicer mixer grinders are arguably the best that money can buy. It has proven itself over decades of toil and heavy use in thousands of hotels, cafes, juice parlors, etc. Perfect for homes, a sturdy, problem-free, reliable companion for life.
Features
Safe and easy to operate
2 speeds and pulse piano button switch control
Stainless steel cutting blades
Comes with mincer and grinder mill that lets you grind spices and mince meats and vegetables
Premium quality chopper and mill attachments.
Detachable parts for easy cleaning.
Stainless steel cutting board
Solid base and non-skid feet.
Safety interlock system.
Leak prevention.
Specification
| | |
| --- | --- |
| model-number | SB 786 |
| colour | White |
| colour-family | white |
| warranty-years | 2 years |
| capacity | 1.6 Ltr |
| wattage | 400 W |
| installation | freestanding |
| energy-used | electric |
Read More